Prince Hall Books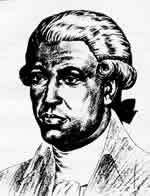 Prince Hall books provide an informational and historical background of Masonic education which help to clear up some of the many misconceptions about Prince Hall Freemasonry.
A Prince Hall Masonic Quiz Book
by Joseph A. Walkes, Jr.

Great Black Men of Masonry by Joseph Cox
"On these pages, we meet Presidents of nations, Builders of States, Discoverers and Inventors, Leaders in Governments, Arts, Sciences and Letters.  Men of sterling qualities and ennobling leadership, in war, crisis and peace.  This book offers a key to racial understanding and harmony"...Eli J. Allen, III, Grand Master
Inside Prince Hall
by David L. Gray

Inside Prince Hall provides the most accurate and comprehensive work on Prince Hall Freemasonry to-date.  An interesting combination of scholarly research with fresh critiques of Prince Hall Freemasonry in both its historical and present day contexts.
The maps and charts are especially helpful in understanding the development of Prince Hall Masonry and the arrangements of the ritual, as well as the interrelationships between the various Prince Hall Grand Lodges. 
Negro Masonry in the United States
by Harold V. B. Voorhis


A detailed outline of important issues having to do with the history of the craft among Negro brethren.
Freemasonry in American History
by Allen E. Roberts
 
A History of Freemasonry Among Negroes in America
by Harry E. Davis
Beginnings of Freemasonry in America
by Melvin Maynard Johnson
Freemasonry among Negroes and whites in America;  A study in Masonic legitimacy and regularity
by Harvey Newton Brown
Light On A Dark subject:  
by William H. Upton

A critical examination of objections to the legitimacy of Masonry existing among the Negroes of America.
A Documentary Account of Prince Hall and Other Black Fraternal Orders
by Henry Wilson Coil
 
Black Square and Compass:  200 Years of Black Freemasonry
by Joseph A. Walkes
  
Correlates PHA with modern black history.

 
---

Related Pages:


Return from Prince Hall Books to Freemason Books
5 Fast Methods To Find the Information You Want to Learn About


Search Box -

Use the Search Box at the top of your page.




Site Map - Use my Site Map page to find the topics you are most interested in.


Carousel - Use the carousel of pages at the top of your screen.


Menu Icon - On MOBILE, click the MENU button at the top of each page.
 

Masonic Books -  Browse through a selection of Masonic books.