Freemason Books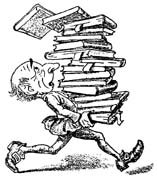 Freemason Books...Basic Foundational Reading
Free, Downloadable Masonic Books
The following links will take you to Masonic websites where you can browse from a list of many different Freemason books which are in .PDF format.
If you are curious about the craft and want to learn more about Freemasonry, the links to other Masonic websites which offer them are below.
Disclaimer - In linking to these, I am under the assumption that each of the books is in the public domain and not currently under copyright. If you find any books or articles which are still under copyright, and are not free to download or read without authorization, please contact me and I will remove the link to them. Thank you.
---
Masonic Books - Free To Read, Online Only
Masonic Books Online - Courtesy of TheMasonicTrowel.com
Freemason Books Online - Courtesy of Freemasons-Freemasonry.com
There are literally thousands of Masonic books about Freemasonry's different facets. However, I feel that the 8 books, below, will give you an excellent foundation to begin your Masonic reading journey.
If you are a brand new Entered Apprentice, I suggest all 3 (short) Introduction books by Carl H. Claudy.
If you would like an overview of the facts, fictions and history of Freemasonry, I would suggest The New Encyclopaedia of Freemasonry by Dr. Albert Mackey.
---
If you are a newly Entered Apprentice, I would suggest you read about one of Freemasonry's most important symbols
The Pythagorean Theorem, also known as the 47th Problem of Euclid