Freemason Books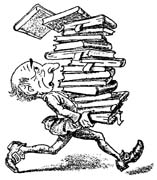 Freemason Books across a broad spectrum of topics.
Masonic Books - Recommended Reading
Each of these Freemason books have been chosen because they are excellent in their field of expertise. 
Each book provides Masonic knowledge in easy-to-read format for anyone who is curious about the craft. 
&nbsp
&nbsp
Masonic History
Royal Art:  Three Centuries of Freemasonry
This book provides Masonic history of the craft.  It gives a true and concise look at what Freemasonry is,...what it isn't...and why. 
In it you will find the answers to many previously unanswered questions about the  brotherhood's true purposes.
General
Masonic Trivia and Facts - by Allen E. Roberts
Freemasons for Dummies - by Christopher Hodapp
(Freemasonry History, Biography & Politics)

For a New Brother


Carl H. Claudy has an easy-to-read style in which he imparts Masonic truths: 
Introduction to Freemasonry - By Carl H. Claudy
- 3 books (EA, FC, MM)
(Very short Masonic books which are excellent for understanding each of the 3 degrees)


Old Tiler Talks - by Carl H. Claudy
(Excellent for a new Brother or as a gift to a new brother)
Masonic Lodge Administration
Masonic Words and Phrases
Masonic Quiz Books
Freemason Books of Masonic Symbols
The Craft and Its Symbols - Allen E. Roberts
Provides an in-depth explanation of each of the 3 degrees and Masonic symbols within them.  This is a good Masonic book for Freemasons and non-Freemasons, wives and anyone who is curious about the Craft.)
Masonic Encyclopedias
Dictionaries
Prince Hall Affiliated Freemason Books
---
Freemason Books - Thrillers, Fiction, Bestselling, Most Popular, Novels

The Lost Symbol

by Dan Brown

Dan Brown's longtime editor, Jason Kaufman, vice president and executive editor at Doubleday said, "Nothing ever is as it first appears in a Dan Brown novel. This book's narrative takes place in a 12-hour period, and from the first page, Dan's readers will feel the thrill of discovery as they follow Robert Langdon through a masterful and unexpected new landscape. 'The Lost Symbol' is full of surprises."

"This novel has been a strange and wonderful journey," said Brown, a native of Exeter who now lives in Rye Beach, N.H. "Weaving five years of research into the story's 12-hour timeframe was an exhilarating challenge. Robert Langdon's life clearly moves a lot faster than mine."

The DaVinci Code
by Dan Brown
Bestselling, entertaining, page turning Masonic thriller. Plot: Murder in the Louvre Museum in Paris. Was Jesus Christ married to Mary Magdalene? A battle between the Priory of Sion and Opus Dei. Hardcover edition has secret code on the inside front cover. Can you decrypt the code?
Angels & Demons: A Novel
by Dan Brown
Masonic Thriller. Bestseller. Plot: Vatican intrigue coupled with sinister Illuminati figures and hi-tech drama.
Focaults Pendulum (Picador Books)
by Umberto Eco
Born in Blood: The Lost Secrets of Freemasonry
by John J. Robinson
This book is an attempt to trace the unknown history of Freemasonry back to the Knights Templars. The author, after writing this book, became a Freemason.
Holy Blood, Holy Grail
by Michael Baigent & Richard Leigh

The authors hypothesize that Jesus married Mary Magdalene, had one or more children, and that their children and descendants emigrated to what is now southern France. Once there, they intermarried with the noble families and eventually became the Merovingian dynasty, whose special claim to the throne of France is championed today by a secret society called the Priory of Sion.
Simon-Sez:
While the above thrillers, and bestselling fictional novels contain Masonic references and characters, please remember that they are for entertainment purposes.
Please do not mistake them for factual, scholarly accounts of history or current events.
They are not reference books, as are the Freemason books in the other categories. They are novels. That said, they do make for a great read.
---
---