"Improve the Level of Trust in Your Relationship by Discovering What Happens in a Masonic Lodge and the 'Secrets' of Being a Freemason."
Dear Friend…
It's no secret that Freemasonry is…well…secret!
Twice a month, your husband, boyfriend, or significant other leaves the home to attend a meeting at The Masonic Lodge. He's a Freemason. But now it's become a trust issue. And you're worried.
You should be.
The misconceptions that exist about Freemasonry can negatively affect your relationship.
That's right. You see, because Freemasonry is so 'secret' and Freemasons are sworn to secrecy, very few people outside Freemasonry know the truth.
As a result, the outside world is full of rumors, myths, falsehoods, and outright lies.
Just some of the crazy things you may have heard…
Freemasonry is part of the occult—WRONG
Goat riding takes place—WRONG
Animal sacrifices take place during meetings—WRONG
Freemasons want to take over the world—WRONG
Lodge initiation requires violence—WRONG
Freemasons are at war with Islam—WRONG
99.9% of what you've heard about Freemasonry is likely untrue…what you really need to be concerned about is…
Freemasonry and Your Relationship—Why and When the Wedding Ring Disappears
Yes—it's true. Freemasonry has negatively affected hundreds of thousands of marriages and relationships. Why?
Twice a month, a husband or boyfriend 'disappears' into the Masonic Lodge.
And you have no idea what really happens. You ask, but you hear,
"It's secret, dear. If I tell you, they will kick me out."
It may be eroding the 'trust foundation' in your marriage.
It's like Pandora holding her "Pandora's box" full of secrets. Once wives discover there are secrets involved in Freemasonry, they become suspicious and even angry. The results? Arguments…and even breakups.
If you're married, you say, "Freemasonry means there are secrets between us and a marriage shouldn't have secrets." That's understandable.
And the confusion and myths about the Masonic Ring only add to the mistrust. The ring is important to Freemasons…for reasons I can help you understand.
But first, I want to reveal…
The Real Problem with Freemasonry
I'm Simon Pierce. Six years ago, I created a website to help people understand the truth about Freemasonry. Two years ago, I invited people to ask questions about Freemasonry. In 12 short months, I answered over 500 different questions!
You see…the real problem with Freemasonry is the fear of the unknown. Once wives, girlfriends, and others understand Freemasonry, they no longer worry about what happens in the lodge.
In my extensive experience, when women understand what happens in the Masonic Lodge, they breathe a huge sigh of relief—and the vital element of TRUST returns to the marriage/relationship.
Those 500 questions? Website visitors asked about everything from Masonic secrets to 'evil' rumors and attitudes about traditional religion.
I recently compiled and condensed all the questions and answers in a new book I just published...
"THE MASONIC WIFE: WHAT WOMEN
WANT TO KNOW ABOUT FREEMASONRY"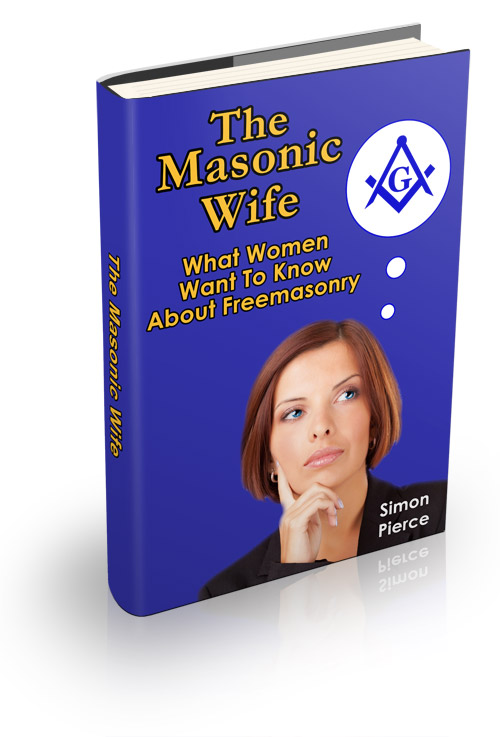 In the book, you'll discover everything you want to know about the Masonic Lodge and Freemasonry—so you can have the ACTUAL FACTS and make up your own mind. The book is available as a digital download. You can own the book in 60 seconds…just click here now.
Here's what the book covers…
Anti-God Rumors. Page 11.
Relationships and Freemasonry. Page 13.
Ex-Wives of Freemasons. Page 13.
Women's Appendant Bodies. Page 18.
Satan Worship? Page 20.
Are Freemasons Taking Over the World? Page 20.
Annual Communication. Page 32.
The Concept of Universality. Page 37.
The Secret Society. Page 40.
Blood Sacrifices. Page 45.
Goat Riding. Page 51.
Finding Information About Past Masonic Family Members. Page 57.
Benefits of Freemasonry? Page 59.
Masonic Death Benefits Page 60.
Myths Dispelled. Page 65.
You will also learn about the children's groups: DeMolay (for boys) and Rainbow Girls.
You can own this valuable book in the next 60 seconds. And after reading the book, you'll gain peace of mind—because you know and understand the secrets of Freemasonry and the Masonic Lodge.
How THE MASONIC WIFE Can Help You…
and Your Relationship…
Here's what you gain with the help of my book.
The trust in your relationship improves because there is no more "veil of secrecy" about Freemasonry.
A stronger relationship because you know, understand and appreciate Freemasonry for what it really is.
You know more about your husband or boyfriend's fellow Freemasons and friends.
Total and complete clarity about the spiritual aspects.
THE MASONIC WIFE is available now for a special introductory price of just $19.95…it's…
A Small Price for Peace of Mind—and TRUST…
Women who have read THE MASONIC WIFE tell me over and over…
"Thank you, Simon, for clearing up a part of my life that was a major problem. The trust has returned in our relationship."
I also hear…
"By telling me what's really happening at the Masonic Lodge, my relationship with my husband is much, much stronger."
Your relationship with your husband or boyfriend is one of the most important parts of your life—if not THE most important. Just $19.95 for peace of mind…and the element of trust…is a tiny investment.
Your payment is secure through PayPal. The book is delivered in less than 60 seconds in convenient PDF format.
And…
If You're Not TOTALLY Satisfied
You Receive Your Money Back
This comprehensive book is covered by my personal guarantee. If you're not totally and completely satisfied, send me an email with the ebook attached in 30 days from purchase and I'll refund your money—no questions asked.
You must be completely satisfied or you pay nothing.
So there is no risk.
You Have a Simple Choice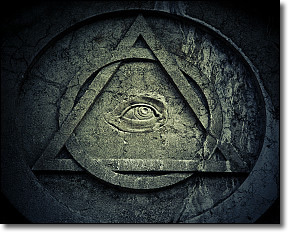 If you're upset or confused about the Masonic Lodge or Freemasonry, it's understandable. Freemasons are highly secretive…and yes…this can impact relationships—specifically the all-important trust element.
So…you can continue to live 'in the dark' about this complex subject…
OR
Discover the secrets of Freemasonry right now by instantly downloading my ebook…
"THE MASONIC WIFE: WHAT WOMEN
WANT TO KNOW ABOUT FREEMASONRY"
And remember, you take no risk because I back the information with my guarantee.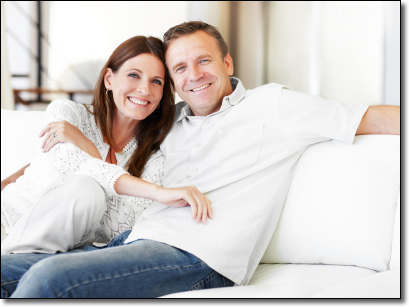 To Happy Relationships,
Simon Pierce
Author
THE MASONIC WIFE: WHAT WOMEN WANT TO KNOW ABOUT FREEMASONRY
P.S. You deserve to know the truth about Freemasonry and the Masonic Lodge. For centuries, the Masonic Lodge and Freemasons have not revealed their secrets.
Now, finally, you gain access to understanding these secrets through this special ebook. Order now.
The Masonic Wife

Yes Simon, this is great!
I've never seen the answers to a lot of my questions about Freemasonry anywhere, and I need to find this information all in one place.
I understand I get instant access to download the E-Book, and that I get a 30-day money-back guarantee.
Safe and Secure
Introductory Price
$ 19.95
Instant Download!