Moon Locket
by Susan Tremblay
(Somerset, MA, USA)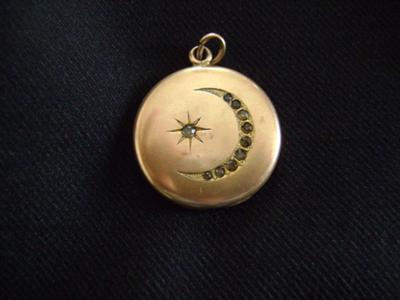 Moon Locket - back
This is a locket that belonged to a family member. Someone told me it was given to gold star mothers.

It has an "M" on the front and the back has a star to the left with a stone in it and to the right is a moon with all stones in that, too.


---
Simon's Reply: Susan, this is an interesting piece of jewelry. It doesn't seem to be overtly Masonic, though.
If someone has another one like it, perhaps they can help you to identify this Moon locket with its engraved "M" on its reverse side.
Simon